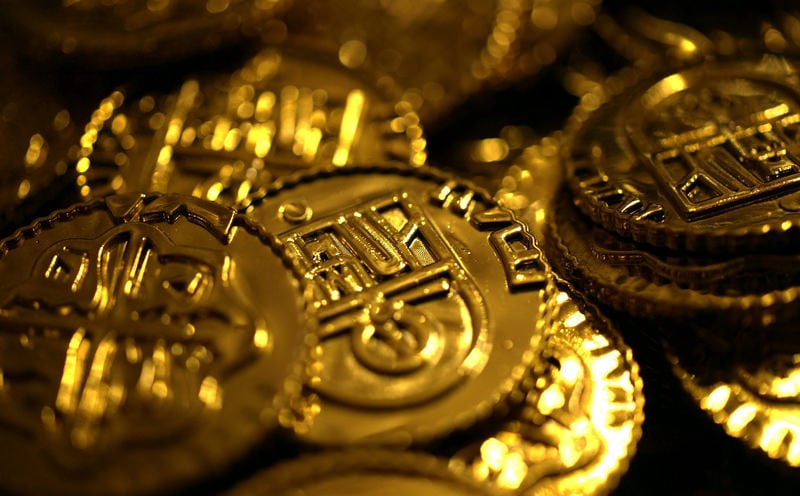 Live Bitcoin and other Cryptocurrencies today: 1 Bitcoin is valued at $8,157 dollars.
1 Ethereum is priced at $857.65.
It was a sea of red in cryptocurrency markets once again on Thursday.
After posting it's worst month for 3 years, Bitcoin bulls will be hoping to see some life out of the largest crypto by market cap, and that the January blues are well behind it.
Historically, January has been a bad month for BTC/USD as several high profile exchange hacks have occurred over the last few years, while there are also theories that the Chinese Lunar New Year is a cause for dips as investors cash out to pay for travel and holiday expenses to be with family.
Whatever the reason, it's been a worrying time for people invested in cryptocurrency.
Cryptocurrency is not legal tender in India, but it's not illegal
Arguably the cause of Bitcoin's selloff on Thursday was news overnight that the Indian finance minister was planning on imposing a ban on cryptocurrencies or was going to make their use illegal.
This was not actually the reality of what he said, as the quote from his statement below demonstrates,
"The government does not recognise cryptocurrency as legal tender or coin and will take all measures to eliminate the use of these crypto-assets in financing illegitimate activities or as part of the payments system."
This would suggest one of two things, either that the market is overreacting, or that there is a big issue with illicit money leaving the markets as fast as it can, fleeing the global crackdown. Kartik Shinde from EY India reassured Reuters that Bitcoin trading was still unlikely to be banned,
"The choice to invest in Bitcoin and other cryptocurrencies will be open to end users, the government is taking proactive measures to curb fraud and illicit transactions,".
The fact the price is still falling despite the markets somewhat realising that the situation in India may not be as dire as they first thought, suggests that sentiment is far from bullish and fear is now firmly in control. If any major economies wanted to make some moves to reassure crypto investors, this might be a good time to do it. Cryptocurrency trading is not illegal in India yet, but naturally doing illegal things with it is.